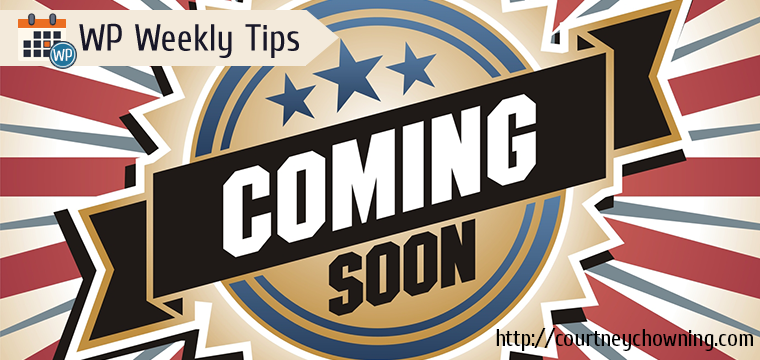 I've been working on something!
WP Weekly Tips – a new site to help you learn WordPress.  I know, I know, there are already hundreds of sites out there that teach WordPress.  This one is a little different though.  It's not just a blog. In fact, you don't even have to visit the site regularly to get the tips.  They are emailed to you directly each week!
I'm still working behind the scenes to get everything setup just right, but I will let you all know as soon as it's ready!