Have you ever wanted to leave yourself a note in WordPress? Or leave a note for a virtual assistant?

Today's tip walks you through 3 different plugins and how they can help you leave notes on your dashboard, in your post and page editor, and on plugins.

There are so many great uses for these plugins. They would be a great help if you are developing a site with multiple designers/developers to leave notes, have a tech support person updating the site or making changes, or even just if you have virtual assistant adding content. You could also use the notes to create list of blog post ideas, and so much more!

The WP Dashboard Notes plugin allows you to add a note section right into your WordPress dashboard. This would be the perfect place to leave notes for a VA or to brainstorm content ideas.

The plugin is simple to install and requires no settings. As you can see from the screenshot below, adding a note is as simple as click on the '+Add Note' link at the top right hand corner. When adding a note, a new note section will able in the dashboard. Once you have add the content of your note to the section, you can move the note anywhere you want on dashboard with a simple click and drag of your mouse.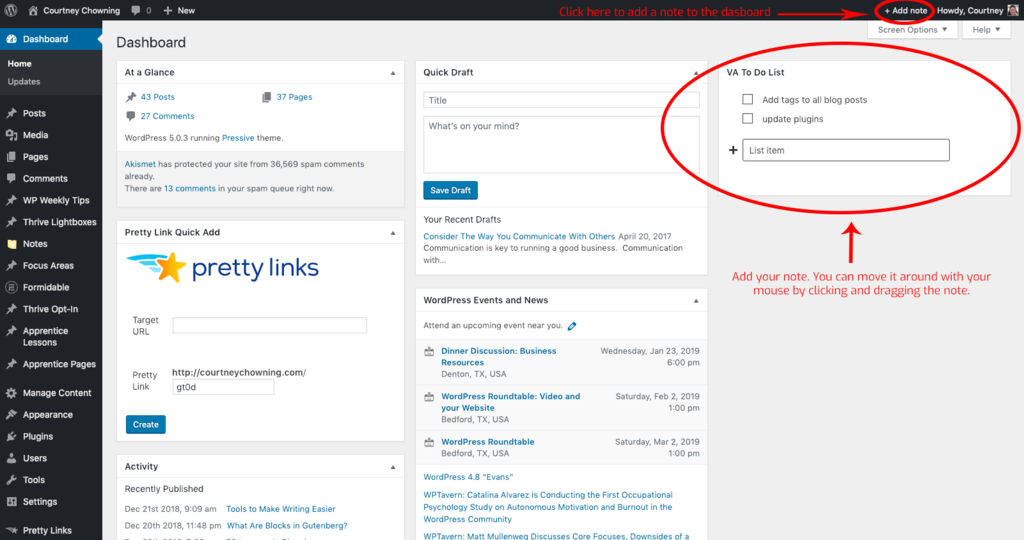 The Peter's Post Notes plugin gives you the ability to add notes to your post and page edit screens. This a great way to leave specific notes on blog post and content. For instance, if you have a VA adding content but you noticed something wrong, you could note it in this area.

This plugin is also simple to install and has no settings. The screenshots below you where to add the note and where the notes appears.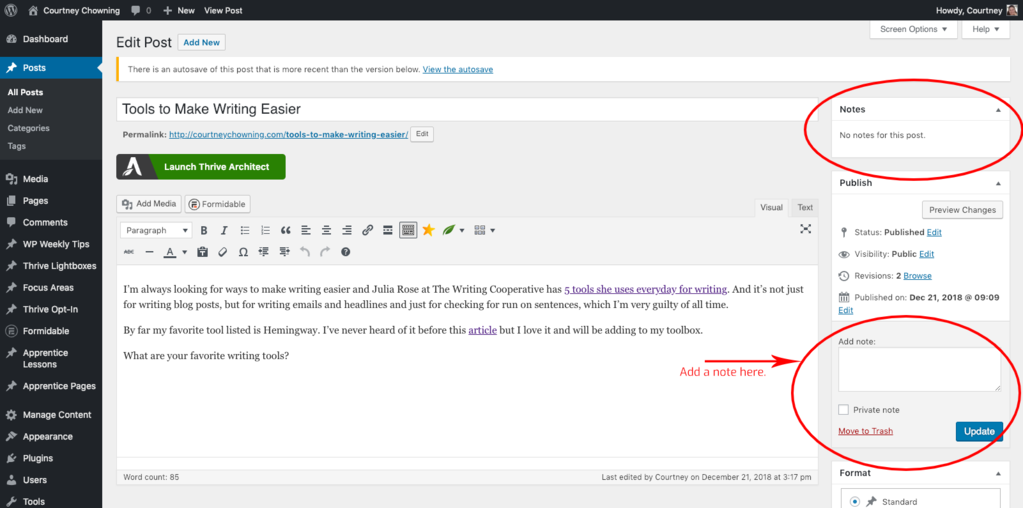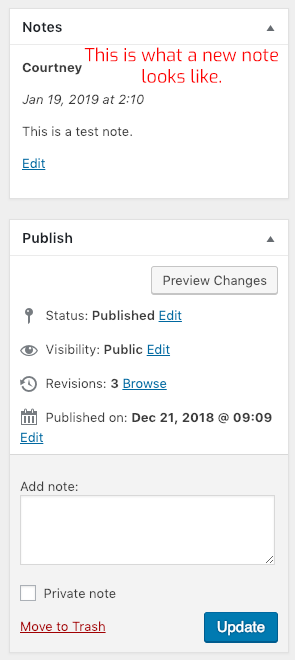 Plugin Notes Plus plugin allows you leave notes on the plugin page all installed plugins on your site. You can add notes to remind yourself of what purpose the plugin serves for you or add a note to remind yourself not to upgrade the plugin if needed.

Again, this plugin is very simple to install and has not settings. The screenshot below show you where you can add notes and how notes appears on the plugin screen.