Note: This tip does not work with WordPress version 5.0 (updated 12/6/18) and above.
Do you get distracted when writing a blog post with all the post options and WordPress menu?
Did you know that you can hide all of that so that you can concentrate just on your content?
It's call Distraction Free Editing Mode* and it's awesome and easy to use.
While you are logged into WordPress, add a new post and edit a post you already have.
In the content box, look in the upper right corner. Under the Visual and Text tabs is a square with 4 arrows pointing to the corners. This is the magic button. Just click the square and the Distraction Free Editing Mode will be enabled.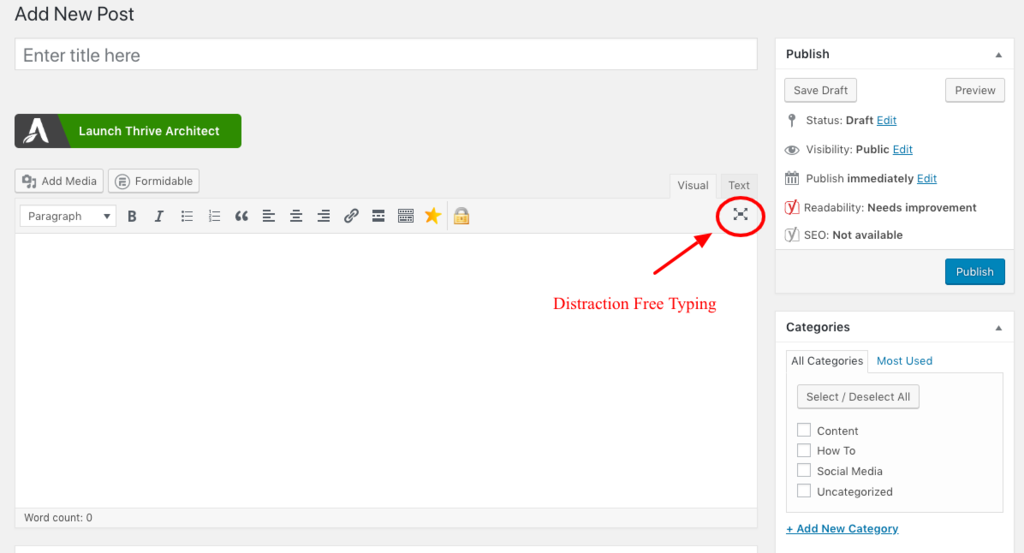 The WordPress admin menu and the sidebar with your blog post options should disappear leaving you with only the blog editor, as shown in the image below.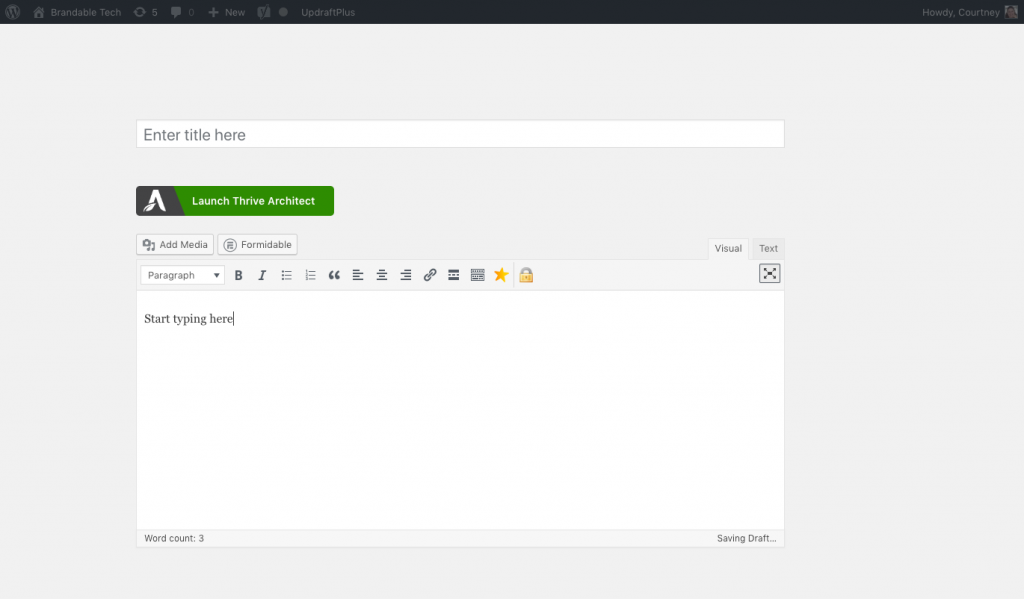 If you need to change the blog post settings or access the WordPress menu, just move the curser outside of the editor box and they will reappear. Once you start typing in the editor again, the menu and blog post settings will again disappear.
To fully exit Distraction Free Editing Mode, click on the square icon in the upper right corner. This will turn it off and everything will go back to normal.
*Please note this does not work with the new WordPress 5.0 version with Gutenberg.